Kristine Carlson is the NY Times bestselling author & co-author of Don't Sweat The Small Stuff, Heartbroken Open, An Hour to Live, An Hour to Love and several other beloved titles.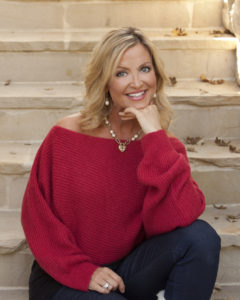 With millions of books sold, her words have already touched .4% of the world's population — and , she's just getting started.
An eloquent expert on change, transition & reinvention — and a champion for women navigating the challenges of motherhood, menopause & other mid-life awakenings — Kristine walks, talks & writes with a singular message:
It's never too late to rediscover joy and passion to awaken your most vibrant life yet.
As a writer, a speaker, and a catalyst of change. her hope is to be a guide and an inspiration to you as you navigate your way through the challenges life presents.
Inspired Round Q&A:
Most Inspiring Book-
Favorite Song-
Best Resource-
Surprising Fact About You- 
Most Important Thing to Know About Guest-
 Interview Links:
Book:
Website:
Facebook:
twitter:
Podcast
Thank You for Listening! Just One Favor…
If you loved what you heard, I'd love it if you'd share it using the social media buttons at the top or side of this page!
If you like what you're hearing on Inspired Conversations, I would be very appreciative of your Rating & Review in iTunes. Which will allow the show to reach an even greater audience! I will make sure to thank you by name for your (hopefully) 5-star review on an upcoming show!