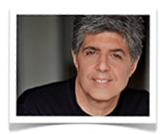 Paul Hoffman is the Chief Inspiration Officer of The Success Creation INstitute and the visionary architect of Sculpting Your Life. Paul is an expert in the area of Mindsets, Habits and Daily Rituals. He teaches you how to direct your mind and create "Mindsets Of Success."™ so you SCULPT THE MASTERPIECE KNOWN AS YOU.  His work has empowered and transformed thousands of people worldwide to create more wealth, better health, more clarity and focus and meaningful and powerful personal and business relationships.
Paul has shared the stage with T. Harv Eker, Jack Canfield, John Assaraf, The Dalai Lama, Brendon Burchard, JJ Virgin, Stephen R. Covey, Joe Polish, Ray Kurzweil Loral Langemeier, Cynthia Kersey, Peter Diamandis and many other thought leaders and business icons.
A few interesting sidelights about Paul: He wrote a famous advertising song…Have You Driven A Ford …Lately? which is in the advertising music hall of fame…he was Pink Floyds Tour Manager…and his mother will be 102 next week.
Paul's unstoppable passion is evident in his is commitment to helping people go from the impossible to the possible inspiring them to live the Ideal Life they desire and deserve.
This podcast:
Shares about the Success Institute
Understanding where are you on your line of life
3 parts – A. Idea C. Outcome  B. What do you need to do to make it happen? (who, what and where aspect)
The key to stepping into the next phase of your life is owning who you are
Highlights & Insights why it's important for an everyday review
Paul's morning ritual:
Gratitude
Read something inspiring
Good Morning Great Day – 20 minute tuning in exercise- gets his mind centered around what he wants to create that day
What's in my way today? What do I need to do today to make what I want to happen, happen.
Inspired Round Q&A:
Most Inspiring Book-
Favorite Song-

No Matter What, Paul Hoffman  – copy link for download for audience

Best Resource-

Health and well being because once your mind, body and soul are activated your heart opens up and you make a bigger difference in the world.
Activation Products, Ian Clarks, Biohack ideas and products
Social Media engagement in your own voice. Engage and meet people where they are.

Surprising Fact About Paul- 

Pink Floyds Tour Manager. Went to college on a basketball scholarship and quit school and went into the rock world. His mother just turned 102.
Wrote the jingle, "Have you driven a Ford, lately"

Most Important Thing to Know About Paul-

He says you should ask yourself, What do I want to know about me and reflect on that each day
He really wants to help people step into and start living the lives they desire and deserve. To stop saying I can't and start saying I will. Give people permission to step out in the world and shine.
His business vision is to A. have great content B. inspire people like he said above  and if he does those  C. He'll make money
Interview Links:
Website:

email: paulhoffman24(at)gmail.com

Facebook:
twitter:
Thank You for Listening! Just One Favor…
If you loved what you heard, I'd love it if you'd share it using the social media buttons at the top or side of this page!
If you like what you're hearing on Inspired Conversations, I would be very appreciative of your Rating & Review in iTunes. Which will allow the show to reach an even greater audience! I will make sure to thank you by name for your (hopefully) 5-star review on an upcoming show!