amy schuber
Energy Healer
Producer & Host of "Inspired Conversations" Podcast
Intuitive Business Strategist
Intuitive Energy Healer
Through her healing work, Amy helps individuals remove inherited blocks that might be stifling their growth and ability to live their best life. Clearing inherited blocks helps clients find more peace, success, love and financial abundance.
Inspired Conversations Podcast
Amy has been having Inspired Conversations with some of the foremost thought leaders in heath, wellness, spirituality and entrepreneurship since 2014. With over 485 episodes to choose from, explore the conversation that will lead you to inspired action!
Hi this is Amy, look many of us keep bumping up against the same emotional or physical blocks unable to change. We may be unaware of the fact that these blocks, are actually not ours, they are inherited.
 I help people identify the underlying currents of inherited emotional blocks that stop them in their tracks. Releasing inherited blocks is the key to opening the path that is already there for you, unlocking your foundation for expansive growth and connection, releasing the tethers to a past that no longer serves your highest good. 
We will be cutting the ties that bind you to a past that isn't yours and finally setting you free to live the life you were born to live at this time. 
This healing work will ignite a spark in your heart, a new sense of self, create a new level self-discovery that you've always felt for yourself but couldn't see clearly or maybe couldn't find a way to access.
Clearing inherited blocks gives you access to the real you, the you that's you've always known yourself to be. 
Are you ready for a deeper dive into yourself, a spiritual awakening, an evolutionary shift in the truth of who you are? Are you ready to live in the embodiment of your truth without restrictions, boundaries or ties to the past? 
Things you might be aware of that you'd like to clear or release: – money issues
- anxiety
- stress – family expectations
- lack of focus
- patterns that may keep you running in circles – fear of success
- relationship patterns
- distractions – procrastination – frustration – 
What is the journey of a healing session with me? 
My greatest joy is to be the conduit for healing, I act as the channel to create the release but you and your body are doing all the healing. You are a powerful being ready to release what's not serving you. Based on whatever you bring to the session, we connect where you are and discover what's ready to be set free. Every session is a journey into the blocked emotions that may have been inherited or possibly blocked in your lifetime, what reveals itself in the session is what we release. I act as the channel to allow the healing to come forth with ease and grace. We work together as a team in the process of healing. 
When you release from your past you become elevated, you naturally start lifting into a higher vibration, the truth of who you are. It's like letting go of the weights holding a hot air balloon anchored to the ground, once you release and ignite the fire to lift, you will grow and fly with such freedom, ease and grace. 
If you already feel drawn to this work with me and need a little more information and connection let's jump on a 'get acquainted call' to help you understand what the healing journey could be like for you and how it will revolutionize your life. 
I would love nothing more than to share my purpose with you, by supporting your healing, expansion, self-expression and a deeper connection to your truth. When you get into soul-based alignment you begin to live all that you came here to be. 
Book your get acquainted call here!
Inspired Conversations Podcast
Featured Conversations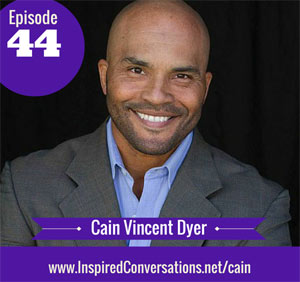 Cain Vincent Dyer
You want to hear Cain's transformational story, it will inspire you to uplift your life and embrace all the possibilities available to you to be the person you know yourself to be!
Mariel Heminway
Renaissance woman Mariel Hemingway is not only an iconic Academy Award nominated actor from a celebrated family, she is a prolific author, adventurist, eco activist, healthy lifestyle and mental health advocate, a yoga video star, an entrepreneur and a much sought after speaker focused on mind-body-spirit optimization and purposeful living.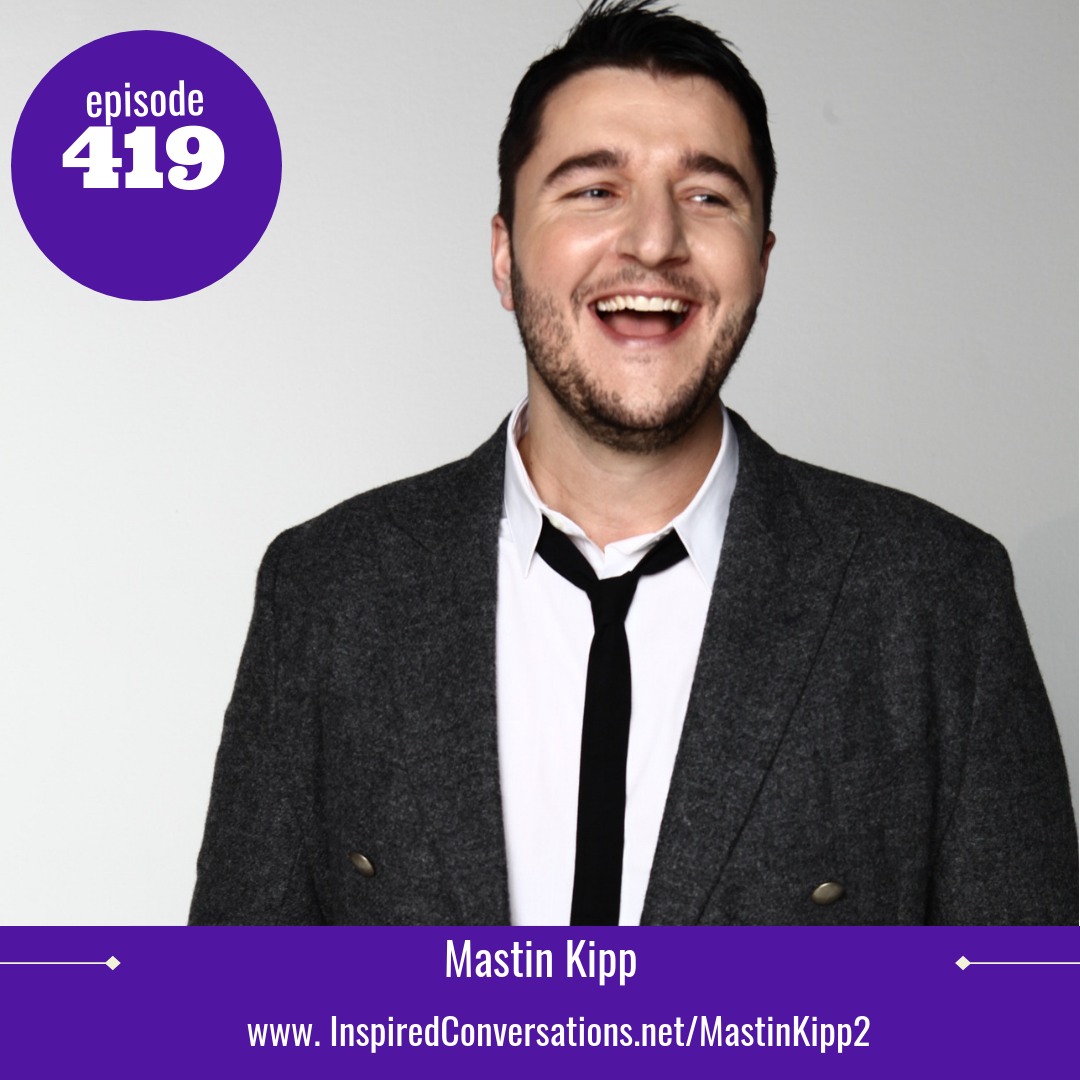 Mastin Kipp
Mastin Kipp is an American entrepreneur, best-selling author, and renowned public speaker. Mastin is the creator of Functional Life Coaching™, an innovative, unique and accelerated approach to creating lasting personal and business change.
About Me
Amy Schuber is an Energy Healer, Intuitive Business Strategist and Podcast Host of Inspired Conversations.
For over a decade, Amy has been successfully coaching, business owners, entrepreneurs & individuals on building, growing and sustaining a prosperous life, career or business while staying grounded and connected. Through her healing work she helps individuals remove inherited blocks that might stifle their growth. Clearing the inherited blocks helps clients find more peace, success, love and financial abundance.
Amy's intuitive gifts, strategic mind, savvy spirituality, curated resources and straight up smarts help her guide her clients to the highest vibration they can be for their best life and business to unfold. She has an innate ability to see client's true potential and strategies needed to unlock the possibilities and create success in life and business.
Amy is also the host of the Inspired Conversations bringing insight from today's thought leaders to help all of us live into life and business in the most conscious, mindful way. Amy truly believes, 'You are the one you've been waiting for'.
"I am so grateful for the work that Amy does. It's amazing how acute her intuition is, and how safe I feel in her presence. She has an impeccable way of cutting through to the heart of the issue, uncovering things I've never expressed to anyone. I don't think I can truly understand how severely these ancestral patterns have impacted and limited me but I leave every session feeling about 30 pounds lighter, radiant, free and clear. Thank you Amy for sharing your beautiful gift. Everyone should be so lucky to experience her magic."
Phoebe Mroczek
Amy is an amazing and very powerful healer. I've had a number of healing sessions with her to work on different things. I've done a lot of inner and transformational work on myself but yet I had different patterns that kept repeating themselves.
Nothing I tried worked to shift or change them.
Due to interesting past experiences I've a hard time trusting and allowing myself to get close to others in friendships. After just one session with Amy where we worked on this specific issue it completely changed without any work on my part. I am now way more comfortable, open, honest and relaxed with my friends. Most importantly I show up as myself and enjoy every second with them. Thank you Amy!! Mary O'Toole
"I have been very fortunate to work with Amy Schuber during a time when I
needed some outside help. I found the work with her to be profound and effective. Amy is a highly gifted healer and extremely caring as well. I've been so excited about her wonderful gifts that I've introduced her to others. Highly recommended!"
Debbi Dachinger
"Amy truly has a gift. She holds space beautifully. Amy freed me of emotional weight, allowing me to let of go of the past and live more presently with ease. Time with Amy is time well spent." Elena M.
"Having Amy Schuber in your life in ANY capacity is a most miraculous experience. Her presence brings inspiration, her opinions and life
experience bring peace and I find her a strong sounding board of which to bounce life decisions off of. I leave each conversation refreshed, uplifted, and encouraged to go out and live my life in BIGGER ways than I might have thought I was capable of. Having Amy on your side is soul quenching and a truly genuine experience-the real stuff life is made of." Kate Stellman
"I had more insights and healings in one session with Amy than in years of therapy. It's been revelatory to understand that some of the blocks I was bumping into in life weren't actually mine but had been inherited. The work we did together has helped me step into the person I have always known deep down I was. This work feels like a great big homecoming." Annie Hendy
"Amy is a gifted and powerful healer. She infuses her intuition and powerful gifts with love. In working with Amy she has cleared my fear of success. I now love making money. I highly recommend her. Whatever you need assistance changing, Amy can help." Donna Piper
"If there was one person who I allow to speak into my life, it's Amy Schuber! Amy is highly passionate and driven to inspire others especially women both the young and the young at-heart! She is one of the most optimistic people I know, and I am in awe of her gift to help you identify your strengths and empower you until you experience a success breakthrough. I highly recommend Amy if you're looking for a Life or Business Coach that will leave you continuously motivated and inspired to set goals and achieve them!" Emma Tiebens