ENERGY HEALER – PODCAST HOST & PRODUCER –  ARTIST
START YOUR HEALING JOURNEY TODAY
Interested in releasing blocks that no longer serve your highest good? Would you like to have support while you move towards the life you truly desire? Interested in learning more about how releasing Inherited Emotions from your DNA may help you achieve success, clarity, peace of mind and ease in your life?
If yes, book a Discovery Call so we can explore new opportunities together. Release the old and bring in the life you are truly aligned to be living right now.

You are the one you've been waiting for!
In 2014 Amy started a podcast called Inspired Conversations with the intention to spark your heart and ignite your soul. Her intention hasn't changed. She's produced over 500 shows with thought leaders sharing how they are making a difference on the planet in hopes to inspire you to expand your heart and mind to live your most authentic life, Inspired by YOU!
Recently, Amy has added Healing Vibes Episodes to the Inspired Conversations line up. In these Healing Vibes Episodes Amy offers an energy clearing based on the energies and emotions the collective is feeling. Clearing these dense energies allows for all of us as a collective to feel more grounded, peace of mind, a calm confidence and centered in our hearts. 
Tune in wherever you listen to podcasts or click below to find an episode that inspires you.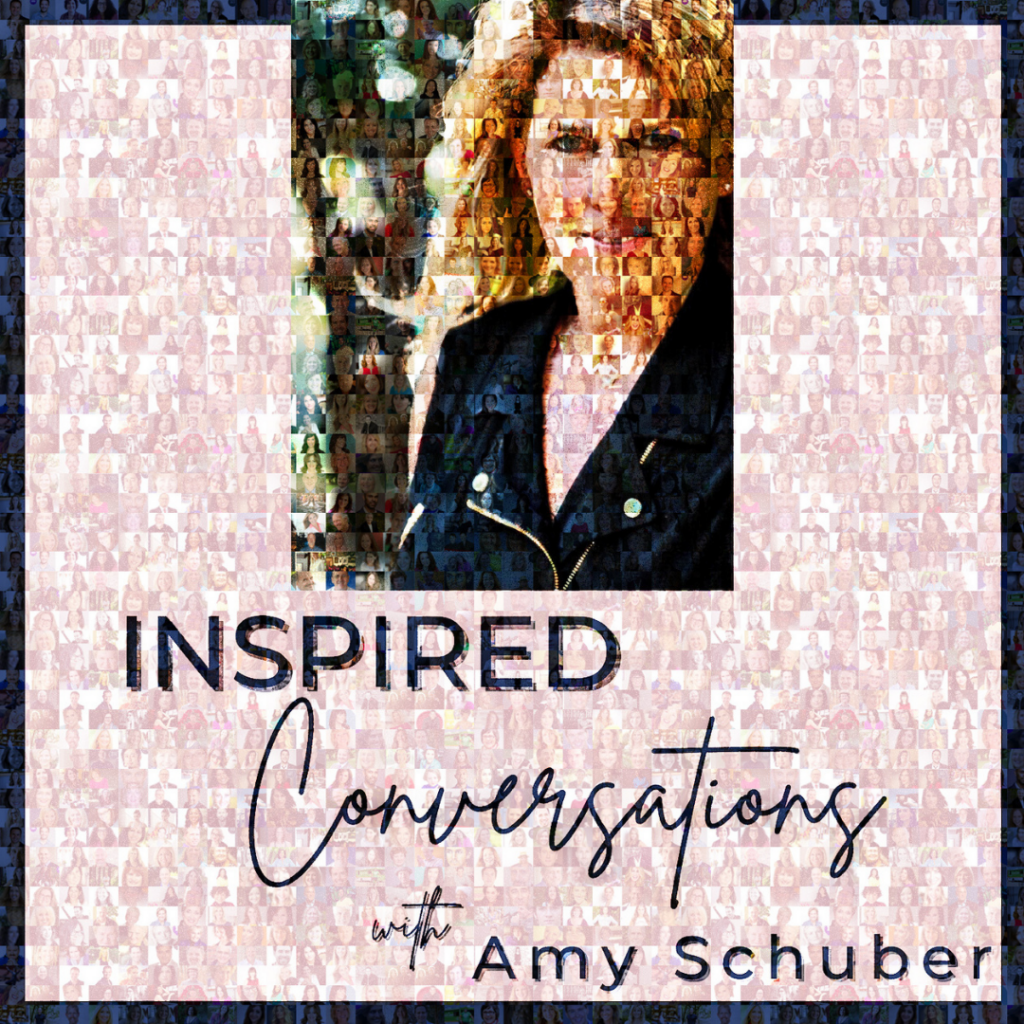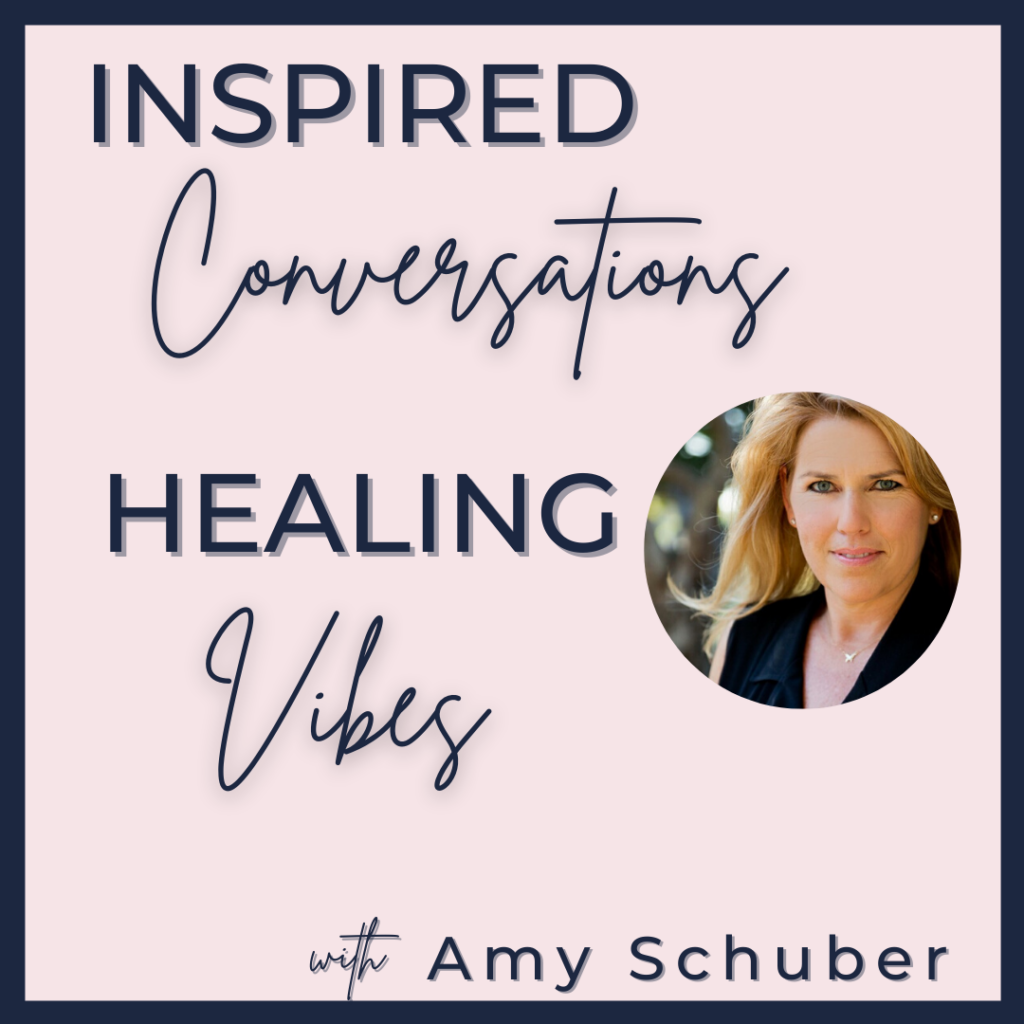 Amy is an energy healer, specializing in releasing inherited, ancestral trauma. She's also the host and producer of Inspired Conversations Podcast since 2014, with over 525 shows and counting. Amy is also an artist, she loves to paint and create beautiful pieces with objects she finds in nature. Amy loves the beach and spending time in nature, walking and hiking, a nature girl at heart. She's a Libra with lots of Libra all over her chart so she loves to bring things into balance. This is probably why she loves to have deep, thoughtful connection with others and why she loves to have so many inspired conversations. It's easy for Amy to hold a sacred space, to listen and support others, no matter the situation. She's grounded in light and  has a  desire to bring more light to the world and helping others do the same.
She believes, "You are the one you've been waiting for."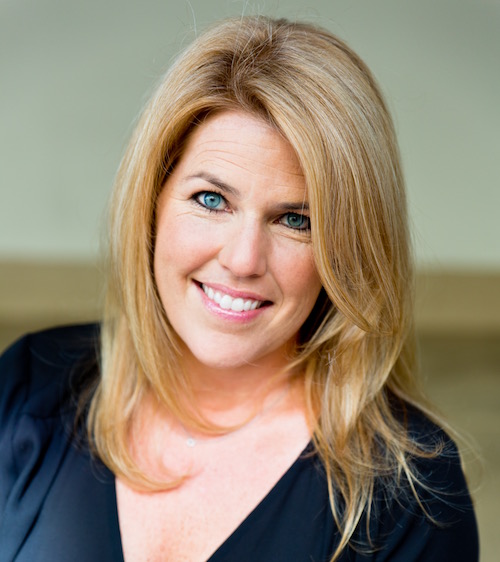 Amy is a gifted and powerful healer. She infuses her intuition and powerful gifts with love. In working with Amy she has cleared my fear of success. I now love making money. I highly recommend her. Whatever you need assistance changing, Amy can help.
I am so grateful for the work that Amy does. It's amazing how acute her intuition is, and how safe I feel in her presence. She has an impeccable way of cutting through to the heart of the issue, uncovering things I've never expressed to anyone. I don't think I can truly understand how severely these ancestral patterns have impacted and limited me but I leave every session feeling about 30 pounds lighter, radiant, free and clear. Thank you Amy for sharing your beautiful gift. Everyone should be so lucky to experience her magic.
Amy truly has a gift. She holds space beautifully. Amy freed me of emotional weight, allowing me to let go of the past and live more presently with ease. Time with Amy is time well spent.
Let's stay connected on social media
Join my TRIBE
I promise to never over-share or inundate your inbox on a daily basis.
Once in a while I'll keep you posted on retreats, podcasts, and all the happenings.